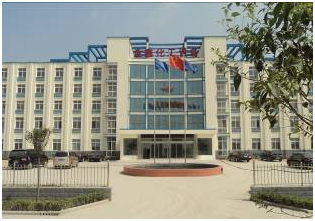 JX Equipment Co. Ltd. was established in 1978 and now has about 40 years' experience in the design and manufacture of Pressure Vessels, Component Machining, and Equipment Manufacturing. It is also well known within the industry for the design and production of Petrochemical Equipment.
JX Equipment covers an area of seventeen acres and is strategically positioned in central China, halfway between Beijing and Shanghai, in the Henan Province. The premium location is serviced by modern transport infrastructure, and its proximity to highways and railways at all levels facilitate ease of dispatch and delivery.
Having the enterprising spirit of innovation, combined with a wealth of experiences in the industry, JX Equipment is gradually moving to become one of China's major Machining Factories and Pressure Vessel & Equipment Manufacturers.
JX Equipment has become the manufacturing centre for equipment in
l fine chemistry & coal chemicals
l fertilizers & pharmaceuticals
l chemical fibre & environmental protection
l rubber & electric power
l coal & bio-chemical industry
Based on the combination of its research and advanced technology, it has successfully manufactured and serviced thousands of pressure vessels and mixing devices made of carbon steel, low alloy steel, heat-resistant steel, low temperature steel, nickel alloys, titanium, zirconium, aluminium, copper and other non-ferrous metal materials and their alloys. Over time, JX Equipment has established extensive networks of cooperation with respected research and design institutes and worked closely with our customers.
The spirit of JX Equipment is 'Honesty, Premium Quality, Technology Innovation and the Customer always comes first'. JX Equipment is dedicated to providing the best service for all of its domestic and international clients with the manufacturing licenses and design permits issued by the State Administration of Quality Supervision, Inspection and Quarantine (AQSIQ) for special equipment, including A1 level(single-layer high pressure), A2 level (Third grade) pressure vessel, and complies with the ISO9001: 2008 quality management system.
JX Equipment employees are qualified professionals and are recognized by the National Committee for Standardization of boiler and pressure vessels, with expertise in design, drawing review, product verification, welding and fabrication, as well as maintenance and installation. Our commitment to safety and quality assures reliable delivery of the best products and services at the most competitive prices.
| | | |
| --- | --- | --- |
| | | |
| The Machining Workshop | The welding Workshop | The stainless Steel Workshop |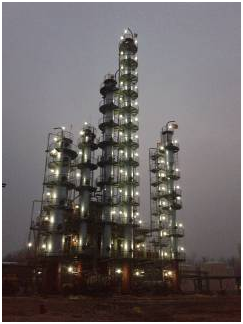 Throughout our workshop area of over thirty thousand square meters, there are stringent security systems which are also in place throughout the whole design, production and construction areas to protect product patents and equipment copyrights. The workshop area consists of the preparing workshop, the assembly workshop, the machining workshop and the non-ferrous metal processing workshop. The equipment and management of the workshop is at the top level in China's machining and pressure vessel industry.
All of the workshops are fully equipped with the latest machinery and facilities with a highly skilled, long-term stable workforce dedicated to completing your work on time and within budget.
| | | |
| --- | --- | --- |
| | | |
| 5m Vertical Lathe | 12m milling machine | Lathe |
| | | |
| C650 Lathe | 12m Planing machine | Radial Arm Drilling machines |
JX Equipment is committed to developing products and providing services to meet the ever changing needs and expectations of our customers. From thousands of small components to a single massive vessel you will be presently surprised by our competitive pricing on our superior products. Due to the detail and accuracy of our designers and engineers we can machine & fabricate almost all imaginable products to your specifications or, if required, design them as per your needs.
Our production capabilities include:
l high, medium and low-pressure reaction vessels, heat exchangers
l columns, storage vessels, cryogenic vessels
l non-ferrous metal containers, liquefied petroleum gas tanks
l many other pressure vessels
l designing and manufacturing of non-standard metal structures
l providing transmission equipment
l complete sets of nitrogen & hydrogen compressor equipment
l spare parts for circulators
l crankshafts, connecting rods, piston rods, flanges, tube sheets, etc.
l undertaking all kinds of long-axis machining and machine processing work
l working in carbon steel, low alloy steel, non-ferrous metal, heat-resistant steel, low temperature steel, which includes welding and testing of a variety of stainless steel and mechanical devices
l fluidized bed, drying equipment and other related equipment
l other customized equipment according to user needs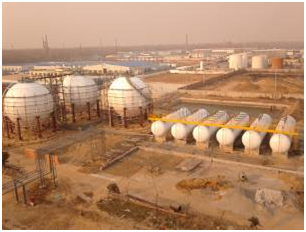 With our extensive production experience, strong technical strength, sophisticated processing machinery, sound testing equipment, strict quality control and assurance system, and attentive customer service, JX Equipment has established a solid market base and has won widespread praise.
"Customer satisfaction is the relentless pursuit of JX Equipment."
JX Equipment sincerely looks forward to working with you and will endeavour to build a strong relationship by creating value and trust and becoming one of your strategic partners for the development and success of your Business.